Looking to purchase high speed doors in Manchester?
Rapid Roll UK is a leading manufacturer and, although we are based in Merseyside, our services are extremely popular in Manchester. We have worked with many clients in this area since our establishment, both in the city centre itself and the surrounding suburbs. And, whatever the nature of your Mancunion business, we can supply the perfect rapid roll door for your needs.
Bespoke high speed doors for Manchester businesses
We fully appreciate; the day-to-day operations of your business are unique. That is why, rather than offering 'off-the-shelf' products, all of our rapid roll doors in Manchester are made to order.
It does not matter if you work in food manufacture, pharmaceuticals, cold storage etc. Each door can be designed in such a way, so that it does exactly what you need it to do. For example, we can build doors for both indoor and outdoor usage – in both industrial and commercial settings.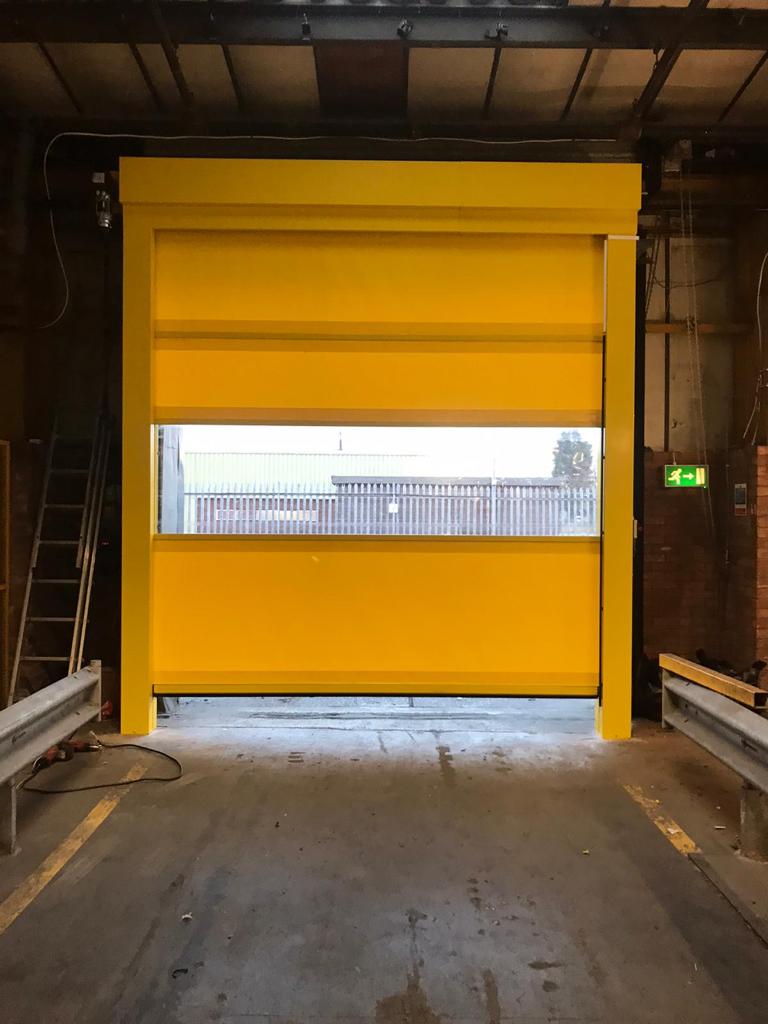 Depending on your specific requirements, they can also be customised and made:
– to fit any size or shape of doorway
– in a variety of popular colours (i.e. white, green, blue, red)
– with one or multiple window panels
– with weather rubbers, side brush tips and top brush tips
Whichever options you choose, the door will be developed in-house – at our state-of-the-art warehouse in Rainford. Our standards are exceptionally high and, here, we can ensure every single door that we create is of the highest quality and ticks all the right boxes for your business.
Ongoing customer service
In addition to supplying rapid roller doors in Manchester, we offer a professional installation and maintenance service too. Our skilled engineers will drive to your premises – wherever that may be in the city – and fit the new equipment on your behalf. That way, we can get it up-and-running as quickly as possible and make sure it is in perfect working order and ready for use immediately.
To keep in line with HSE (Health and Safety) regulations, we also provide an ongoing repair service and planned preventative maintenance (PPM). Customer satisfaction is important to us and we will do everything we can to ensure your new high-speed door is working as it should be.
Want a quote for high speed doors in Manchester?
No problem – just fill out our online enquiry form, tell us a few details about the type of rapid roll door you require, and we will get back to you as soon as possible with an estimate. Our prices are very competitive and, keep in mind, we will match or beat any written like-for-like quotation.
If you have any questions about the rapid roll doors we supply in Manchester, please feel free to get in touch at any time. We are always on hand and happy to offer a little expert advice. Just give us a call on 01744 732372 or 0800 328 9356 to chat with a member of the team.