Looking to buy high speed doors in Liverpool? You have come to the right place.
As a leading UK manufacturer and supplier, we have significant experience in this area and have earnt our reputation as a company that you can trust. Over the years, we have worked with countless clients across Merseyside – producing and installing rapid roll doors for both commercial and industrial settings.
So, whatever your requirements, we can help.
Rapid doors to suit every business in Liverpool
Your business is unique. A rapid roll door that works well for one company, may be completely inappropriate for another. Which is why – when it comes to supplying rapid doors in Liverpool and the surrounding areas – we adapt our services and create a product that is tailored to your needs.
All of our high-speed doors are manufactured in-house. Therefore, not only are they made to an exceptional standard, they can also be customised in a number of ways to fit your specific requirements. For example, they can be: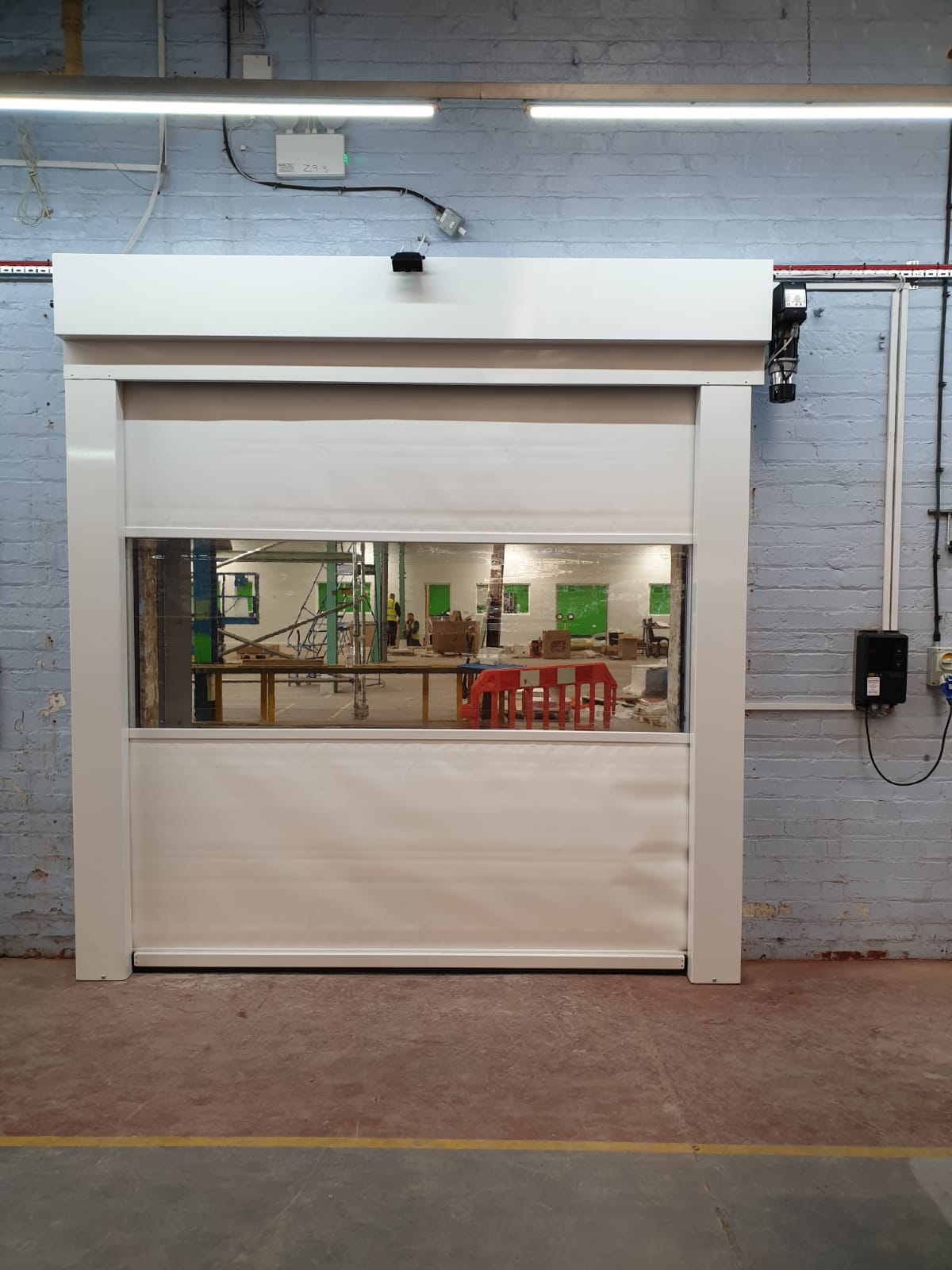 – designed for internal or external use
– built to withstand either a commercial or industrial environment
– made to any shape or size
– produced in an assortment of colours
– fitted with bottom weather rubber, side brush tips or top brush tips (to deter pests)
We love a challenge. And, by applying our skills and expertise, we can create a rapid roll door that will optimise the efficiency of your business and create your ideal working environment.
A full turnkey service
As well as manufacturing and supplying rapid roller doors in Liverpool, we also assist with installation and maintenance. Our team of professional engineers will visit your site and quickly and accurately fit the equipment – allowing you to use your new door from day one. What's more, we offer an ongoing repair and PPM (planned preventative maintenance) service for all of our clients.
Ultimately, customer service is at the heart of what we do – and after providing a rapid roll door in Liverpool – we like to make sure it is in top working order and fulfilling your day-to-day requirements.
Want to know more about rapid roll doors in Liverpool?
You are always welcome to get in touch. Simply fill out our online enquiry form and we will get back to you as soon as possible with a quote. Our prices are extremely competitive. But if you do manage to find a like-for-like rapid door somewhere else in Liverpool, for less, we promise to match or beat it.
Or, if you would like to discuss your requirements with a member of the team, just give us a call on 01744 732373. We are happy to help at any time and can advise on the best rapid doors for your Liverpool-based business.