Want to invest in new high-speed roller shutters for your business? Rapid Roll Doors UK can help.
We are a leading manufacturer of rapid roll doors in the North West – based not too far away from Yorkshire. Since our establishment in 2005, we have worked with many different clients throughout the county. Our skilled engineers know what works and what does not. So, whether it is for a commercial or industrial environment, we can create a high-speed door that is perfect for you.
Rapid doors tailored to your Yorkshire business
Every time we supply a rapid roll door in Yorkshire, the door is manufactured in-house and made bespoke-to-order. That way, we can ensure it meets our exacting standards and check the quality before it leaves the warehouse. It also means we can offer customers a variety of options.
For example, our high-speed doors can be designed and made: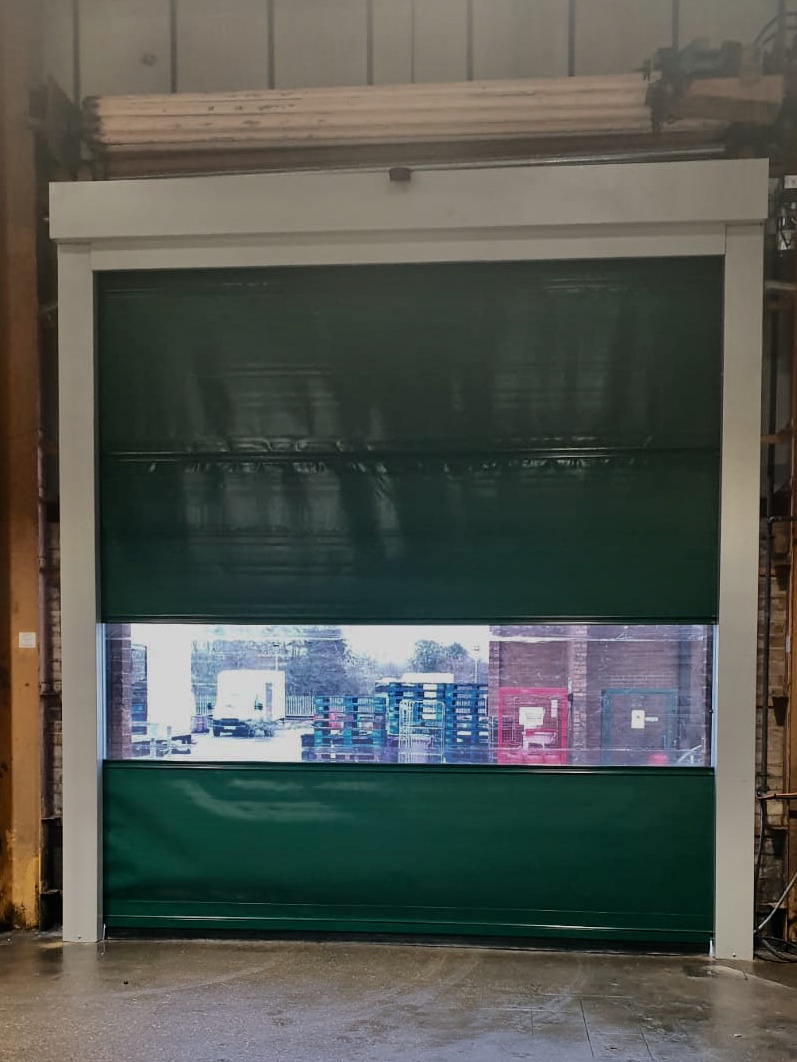 – for various internal and external applications
– for a wide range of industrial and commercial settings
– to any shape or size
– in a broad spectrum of different colours
– with weather rubbers and brush tips
It just depends on the nature of your business and what you need from your new rapid roll door. By applying our knowledge and expertise, we can easily adapt our services and create roller doors that tick all the right boxes and satisfy the requirements of your Yorkshire-based business.
But rest assured, whichever options you choose, all of our products are safe, reliable and user-friendly. Thanks to their fast opening and shutting mechanism, they will successfully maintain your controlled environment – whilst helping to save energy and increasing your on-site security. What's more, all of our rapid roller shutters in Yorkshire come with a generous 12-month guarantee.
Installation and maintenance of rapid doors in Yorkshire
Here at Rapid Roll Doors UK, we aim to help our clients in every way that we can. Customer service is important to us. Which is why, when it comes to fitting your new rapid doors in Yorkshire, we take care of everything on your behalf. Our skilled engineers will visit your site and quickly install the new equipment – ensuring that everything is in place and ready to be used by your staff.
We also provide a professional repair and maintenance service for all of our clients. This involves a 21-point safety PPM (planned preventative maintenance) inspection – to keep your door in top working order. And if something does go wrong, we'll get it back up-and-running in no time.
Ready to order your new rapid roll doors?
Brilliant – simply fill out our online enquiry form and we will get back to you as soon as we can with a quote. We pride ourselves on being competitive. But if you do happen to find a cheaper like-for-like rapid roll door somewhere else, just let us know and we will beat it.
If you have any questions about the rapid roll doors we can supply in Yorkshire, or wish to discuss your requirements in further detail, you're also welcome to give us a call. Our team are always on hand and happy to help. Just dial our landline 01744 732373 or freephone number 0800 328 9356.